Alfa Sistemi and Pietro Fiorentini: a brilliant partnership
23 June 2021
Alfa Sistemi, a company with over 20 years of activity, already a partner of Danieli, Electrolux Professional, Fincantieri, illycaffè, LimaCorporate, has been for years ICT Business Partner of Pietro Fiorentini, a group that operates at international level designing, manufacturing and marketing components, plants and services for the treatment, regulation and measurement of natural gas, for what concerns the evolution and management of the company Enterprise Resource Planning (ERP) system, Oracle JD Edwards E1, updated to the most recent version 9.2.
At the same time as the release upgrade, Alfa Sistemi has implemented the proprietary solution "Engineering to Order for JD Edwards", a vertical solution resulting from Alfa Sistemi's many years of experience as an ICT partner of leading companies in the sector and which allows complete management of the order lifecycle, also thanks to integration with Oracle Primavera P6 EPPM.
With a turnover of 290 million euros (2018), 1035 employees and 11 factories around the world, Pietro Fiorentini, whose Headquarter is located in Arcugnano (Vicenza), in addition to being a reference point in its sector since its foundation in 1938, is also an exemplary case, known in Italy and abroad, of the adoption of Lean Management principles, which have marked the company organisation at all levels for over twenty years.
The JD Edwards ERP system is gradually becoming the 'backbone' of the customer's ICT landscape, connected through Oracle Integration Cloud Services (OICS) to other Oracle Cloud applications, such as Oracle Field Service Cloud for the management of 'field service', the technical assistance provided by teams working 'in the field' in Italy and abroad, and Oracle Content & Experience Cloud, a technology with which a supplier portal has been created to facilitate and speed up the exchange of information and documents. During their joint journey, Alfa Sistemi provided Pietro Fiorentini not only with their technical and IT skills, but also with know-how and advice on 'core business processes' in the manufacturing and supply chain areas. All of this is combined with the ability to work in international and complex contexts with professionalism, commitment and focus on project objectives, with time and cost being the most important.
For example, the JD Edwards ERP system release upgrade was completed on time, on budget and with a 'smooth' go-live, i.e. without impacting on the daily operations of users. Thanks to the implementation of the solution "Engineering to Order for JD Edwards", Pietro Fiorentini has also obtained in its ERP system the complete control of its orders, in terms of time, costs and resources, throughout their life cycle, from quotation to execution, up to commissioning and invoicing. With the measurable and tangible result that the use of Excel has decreased by 70%.
Ferruccio Meroi, founder and President of Alfa Sistemi: "Alfa Sistemi aims to establish ongoing relationships with its customers over time, which requires a continuous effort to adapt and expand its professional skills in order to bring customers the most advanced technologies of international manufacturers and create valuable solutions that contribute to their growth".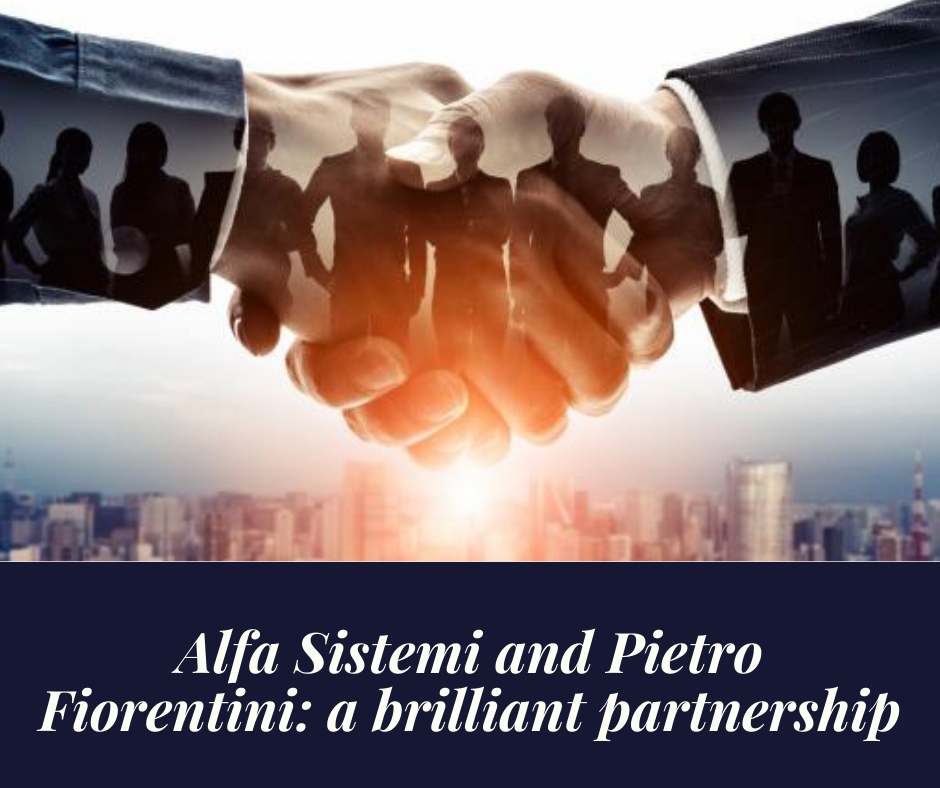 Article by Francesca Schenetti, TiLancio journalist, published on 23/06/2021