APPROACH
"Tuned into the customer's voice"
Targeted questions to best meet the needs of our interlocutors. Starting from active listening, we share with our international partners the methodologies, processes and metrics for the implementation and development of Oracle products and solutions.
The approach we adopt to face every new challenge is based on three concepts that we consider the "pillars" of our working method.
They are the three As that drive us during the beginning and evolution of each project: Adaptability, Accuracy and Agile development.
ADAPTABILITY
It is our ability to realize, from the Oracle application and technology suites, tailor made solutions, commensurate with the real complexity of the projects entrusted to us and the peculiarities of different business processes.
ACCURACY
Accuracy and precision translate into the capability of every solution we implement to produce the agreed results and generate the effects desired by the customer when designing each new project.
AGILE DEVELOPMENT
Whenever the scope of the project allows, it is our preferred working method. Feasibility and compliance with the agreed strategy are the directions which we move in, from the first phase  of consultancy, in order to optimize and maximize the results and effectiveness of each project.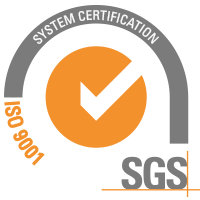 Alfa Sistemi is an ISO 9001 certified company
We work all over the world
The goal we intend to pursue whenever we approach a new project entrusted by an international System Integrator is to become their reference partner. Thanks to the expertise of our Project Managers and Developers and the experience gained in over 20 years of activity, we are able to accompany foreign customers by operating in a variety of ways: both off site and on site, with a "turn-key" or "time & material" agreement